AgileBio is a leader in providing scientist teams, whether from institutional or from private companies, with collaborative tools that enhance research productivity and traceability.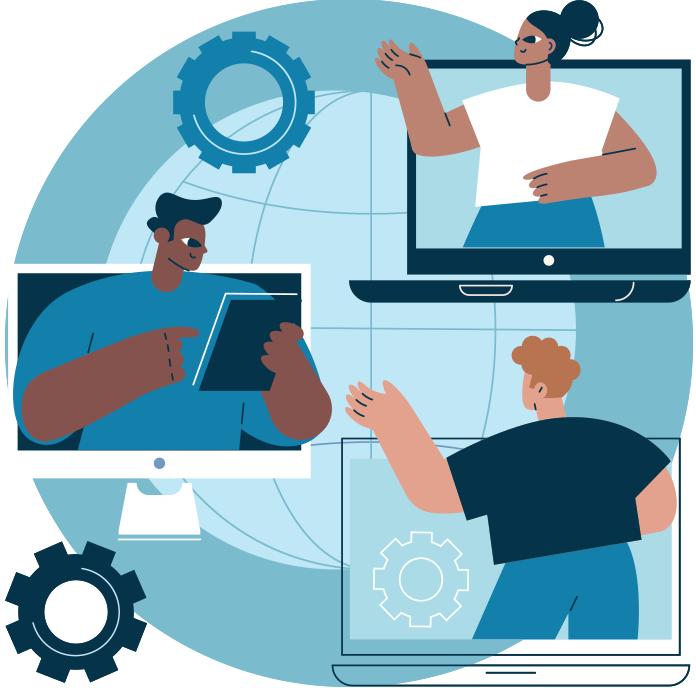 AgileBio focuses on agile software design to turn research teams into swift structures, by exchanging and promoting internal information. Teams can therefore benefit from unique Intranet-based software solutions, allowing centralized management of data fluxes and more efficient information sharing, empowering generally underused computer networks.
We build and implement custom and packaged IT solutions that meet the demand of highly competitive companies or labs like yours. Our clients turn to AgileBio time and time again because they trust us to get it right from the start.
AgileBio is focused on Open-Source technologies! We are experts in Perl, PHP, MySQL, and Linux, but we are not restricted to only these technologies. We can and usually recommend a mix of Windows and MacOS ecosystems. This makes original and powerful client/server solutions for the bioscience labs.
Our company brings people from various backgrounds all together who complement each other to create a better product for our customers. It is important for AgileBio to have a team that is committed and passionate about our goals and who shares our values.
We create online materials to give to customers a better understanding and help with the usage of our software and products. AgileBio's specialists are available for any help by mail or our ticket system at any stage of your communication with us.
We believe that quality is what distinguishes us. AgileBio's main goal is to fulfill and exceed customer needs. We care about our work, and about providing excellent customer service, and we deeply care about delivering results for our customers.
We use eco-friendly materials, green electricity provider and encourage our employees to implement saving habits at the office and at home. AgileBio participates in reducing CO2 emissions by planting trees, contributing to the fight against climate change. Read more

Get in touch!

Let's make your ambitious goals come true! We'd love to help!